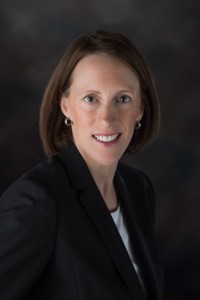 5 Lakes Energy LLC is pleased to announce that Jamie Scripps has been promoted from Senior Consultant to Principal. In her new role, Scripps joins Stanley "Skip" Pruss, Liesl Eichler Clark, and Douglas Jester in their leadership of the policy consulting firm, which specializes in providing the strategic pathways that enable and accelerate adoption of clean energy technologies and sustainable practices.
Prior to joining 5 Lakes Energy LLC, Scripps served as Assistant Deputy Director for the Michigan Department of Energy, Labor and Economic Growth. A graduate of the University of Michigan Law School, Scripps has practiced with Sondee, Racine & Doren PLC in Traverse City, Michigan and Venable LLP in Washington, DC, where she specialized in environmental law. Scripps has also worked as Deputy Policy Director for the Michigan Environmental Council (MEC) in Lansing, Michigan. She serves on the Board of Directors for MEC and the West Michigan Environmental Action Council (WMEAC).
Scripps holds a JD (University of Michigan), a Master in Leadership Studies (North Central College), and a Bachelor in Education (University of Michigan). She lives in Grand Rapids, Michigan with her husband, Dan, and her sons, Jack and Nicol.