5 Lakes Energy is a Michigan-based policy consulting firm dedicated to advancing policies and programs that promote clean energy, sustainability and the environment.
OUR TEAM
The 5 Lakes Energy team has a proven track record in the clean energy space. Collectively and individually they are recognized experts in clean energy, sustainability and environmental regulations, particularly as they relate to making clean energy more available and affordable.
View Details
OUR WORK
5 Lakes Energy works with a broad spectrum of clients to advance clean energy and sustainability objectives across the U.S.
View Details
White Paper: Apples-to-Apples:Comparing Customer Standby Charges for Improved Rate Design July 2018 Posted by Jamie Scripps, Partner
Read more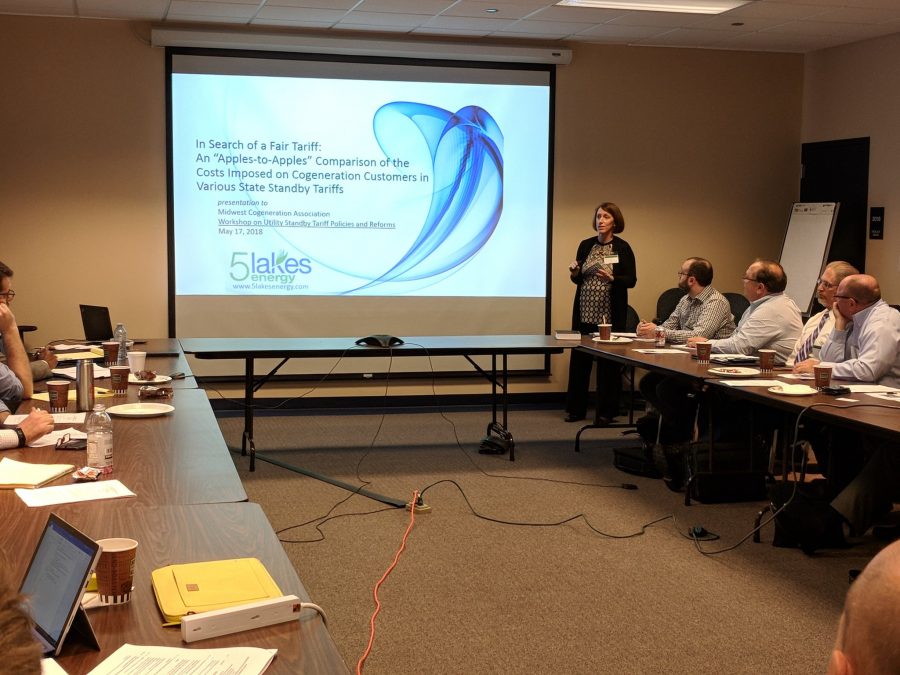 On May 17,  5 Lakes Energy's Jamie Scripps presented on standby rate design at a day-long standby rates workshop in Chicago, Illinois co-hosted by the Energy Resources Center and the Midwest Cogeneration Association. The workshop was attended by CHP developers and end-users interested in working together with utilities, regulators and…
Read more
View All >>
Sign the form to receive regular updates about 5 Lakes Energy and find out how you can help!